The Suit
by B N Toler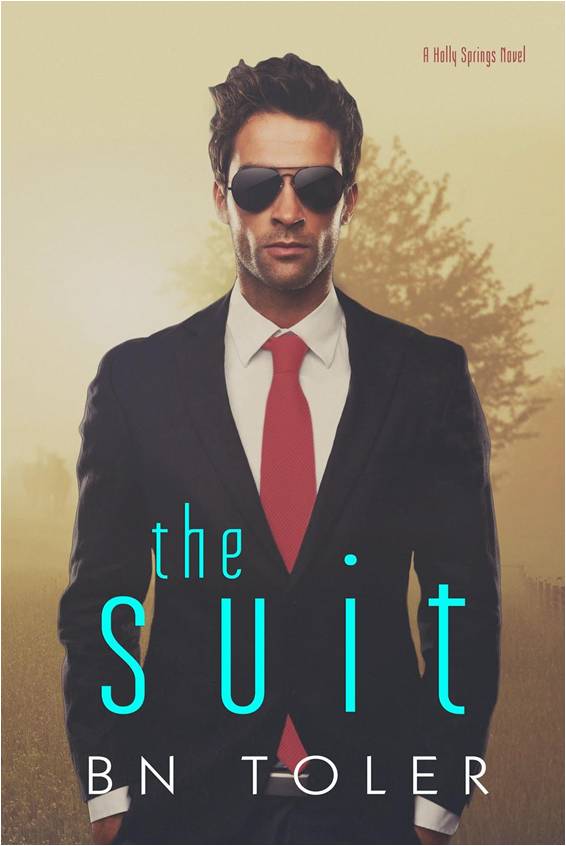 What happens when two dreams collide?
Fed up with the farm life and his one-time love of training horses, John Wilson has traded his tattered boots and jeans for power suits and cufflinks. Through hard work and determination, John has just graduated from law school and is focused on a fresh start. Refusing to let his bitter past hinder his future, John is intent on moving forward with his new life. Except there's one last thing he has to do—settle old debts before he can truly move on. Unfortunately, settling debts involves him returning to a life he's worked hard to forget. A mind-numbing summer working on a horse farm awaits him, and he's dreading every damn minute of it. Edie James is mourning the loss of her grandfather when John Wilson shows up in his perfectly tailored suit, reeking sexiness and city elegance—everything she's not. Their meeting is less than pleasant as they both distastefully size up one another. She thinks he's arrogant and a white-collar yuppie. He thinks she's a simple, goody two-shoes farm girl. Edie's grandfather made a new will before he passed leaving stipulations in order for Edie to inherit the family farm. And as if that wasn't enough of a challenge, the suit has to work on the farm with her for three months to settle a debt he owed to her grandfather. And he's moving in with her. With a rocky start, the two seemingly polar opposites call a truce and attempt to be friends. As their unexpected friendship blooms, an attraction develops and both realize their first impression of each other is far from the truth. Now this once dreaded summer is set to be the hottest and most unforgettable they've ever had.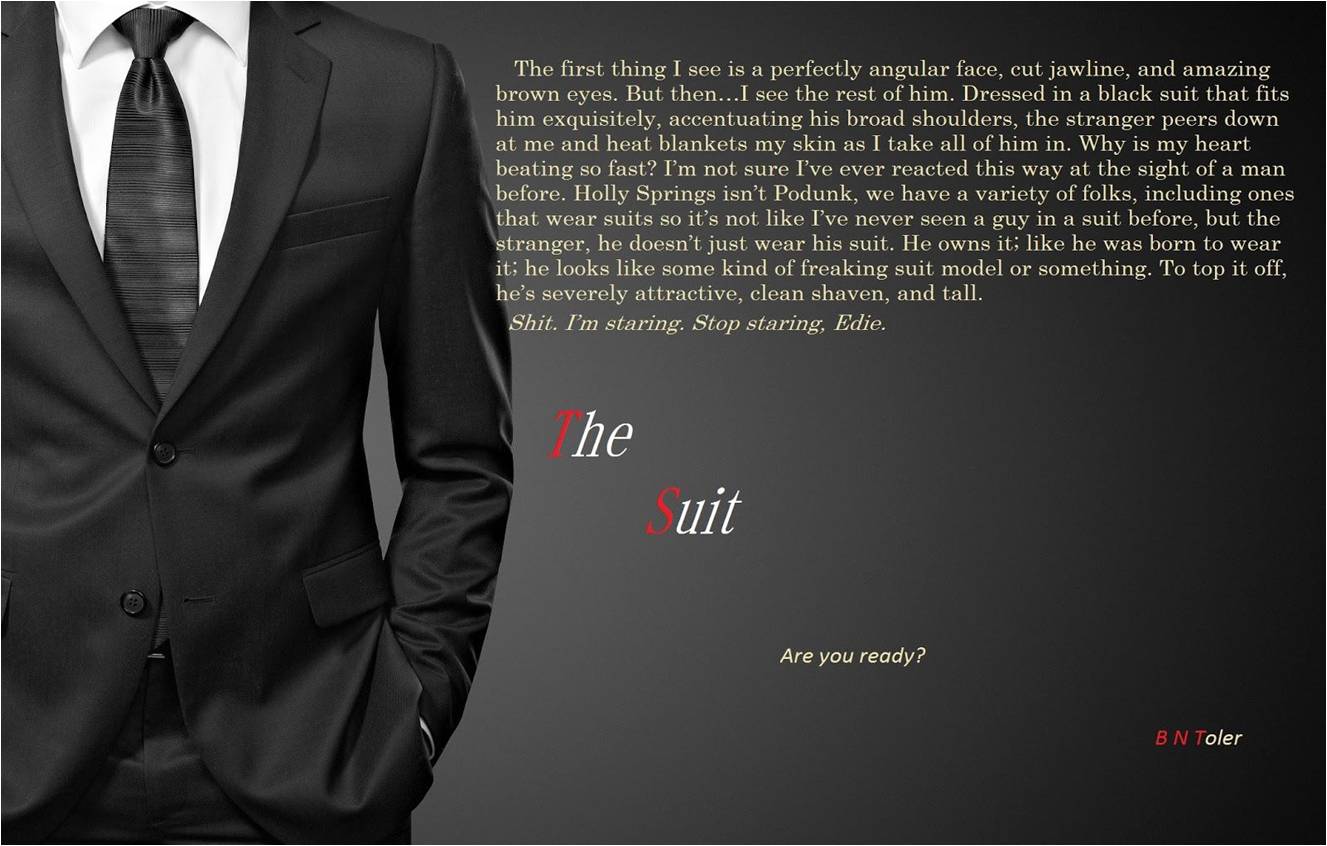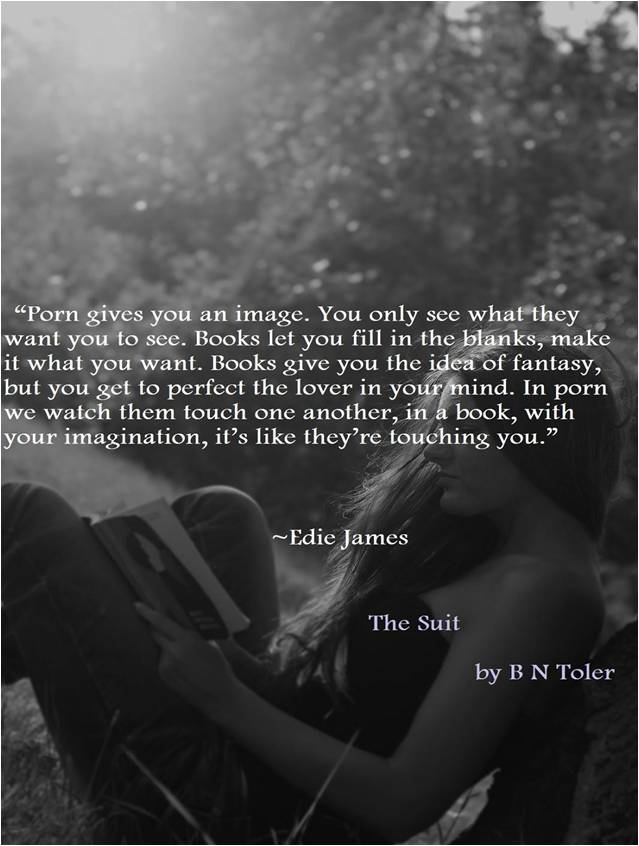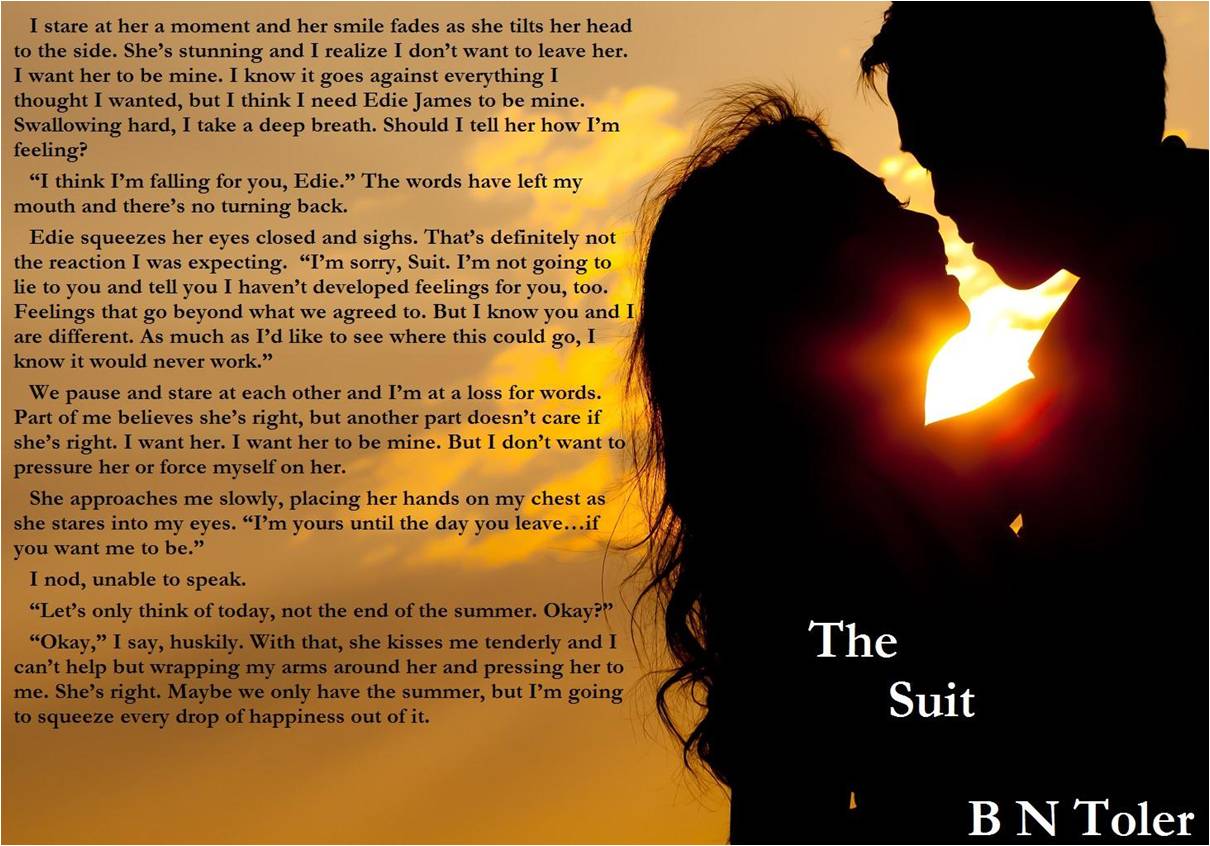 About the Author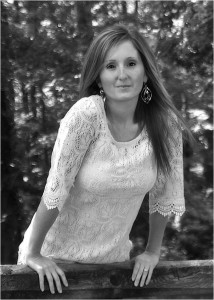 B N Toler lives in Virginia with her epic husband, Toler and their three rowdy children. When she's not reading and writing, she's thinking about reading and writing. Before she became a self-proclaimed writer, she worked as a real estate agent and as an orthodontic technician. **She will notice your teeth before your eyes or hair or anything.**
She enjoys shopping (way too much) and is on a first name basis with several employees at the local Target in her town.
She loves music,(bluegrass, country, 80's, actually she loves most music ~her favorite song is American Pie by Don McLean and she worships anything that is Elvis and Johnny Cash and Eric Church) dancing, (even though she sucks at it) reading, writing, eating (too much) sleeping late, (which she rarely gets to do) and laughing. If you can make her laugh, she will love you forever.
Random and insignificant facts:
She is addicted to Coca Cola.
She hates onions.
She loves thunderstorms.
She wants to have Karen Marie Moning's babies.
She curses....a lot...like way too much.
She's immensely afraid of snakes.
She fangirls over M.Pierce.
She HATES reality television.
She could eat her weight in Snickers candy bars.
She loves books and movies that make her cry.
She cries over anything remotely sad.
She loves the Lord.
She LOVES Jack Daniels and Ginger Ale (too much).
She hopes she hasn't bored you to death.
Review
Sharon -
After her grandfather dies, Edie is all ready to take over his stables and train horses. But because no one realized she has been the one doing the training, customers start pulling their horses. After the funeral, Edie and her friends go to the local bar where she meets "The Suit" John. John is there not only to pay his respects, but to finish business.

Edie's grandfather had John write up a will, that said, in order for her to keep the farm, she had to have 1 horse come in at least 3rd and she had to have 75% of the business he had. After the shock wore off, Edie knew she had a horse that could win, but with everyone pulling out she was worried about losing her home.

John had grown up on farm, his grandfather being one of the top trainers on the East Coast. But when he died, things fell a part. When he finally realized how bad it was, Edie's grandfather came and helped him save his farm plus pay for school. So when asked to do 2 things John couldnt say no. He had to draw up the will and spend a summer on the Edie's farm.

Now 2 strangers have to live together for a full summer. With John's city boy lawyer attitude and Edie's laid back country girl life. I absolutely loved this book...you will laugh most of the time but cry too. This is a MUST MUST read for all genres!!
Alicia -
| | |
| --- | --- |
| | It's no secret .... I'm not big on romance novels. I don't mind it as a minor detail, but usually I will not willingly pick up a romance novel to read "just cause" I'm looking for something to read. Being a fan of BN's HEALER SERIES, I decided to give THE SUIT a go after she asked me if I wanted to read it. THE SUIT is hot, steamy, sweet, will make your heart melt and so much more. The fact that I read this book in 4 days while in the middle of the busiest time of year at work, working 11-12 hour days with an hour drive time one way speaks volumes. I'm not sure if I need BN to finish SAVAGE or THE ANCHOR first. With a sneak peak and the next installment in the HOLLY SPRINGS series at the end, you'll get a surprise glimpse into THE ANCHOR that you won't see coming! |
The Suit Blog Tour Schedule
Hosted by ESCAPE TO BOOKLAND
September 10th
Two Ordinary Girls and Their Books
Two Blondes, Books and Booze
Night Owl Reads Book
Junky Girls
September 11th
BookHeathens
Stephanie's Book Reports
September 12th
Making It Happen Book Blog
Resch Reads and Reviews
Escape to Bookland
The Booknatics Biblio Reviews
Kawehis Book Blog
Three Chicks and Their Books
Southern Belle Book Blog
Maria's Book Blog
I LOVE BOOKIE NOOKIE REVIEWS
Addicted Souls Book Blog
Links to purchase B N Toler's books
Click on the link below to enter The Suit Blog Tour giveaway!!!
Interested in other B N Toler books?
(Paranormal Romance)
The Healer Series
Savage (Coming December 2014)


New Adult/Contemporary Romance
Contact B N Toler